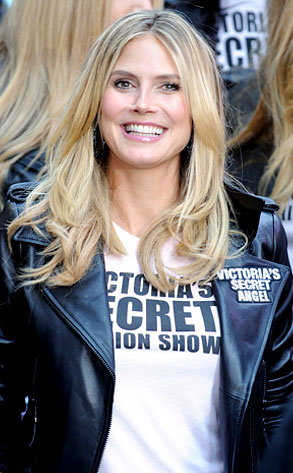 Andrew H. Walker/Getty Images
Hot mama Heidi Klum left her kids—and her heart—back in California to come host the Victoria's Secret fashion show in NYC today.
Klum's been a leggy fixture on the lingerie catwalk for years, but understandably this time around, it was hard for the mom of four to leave her little ones—including newborn Lou—back in L.A.
"It is, but tomorrow at noon, I'll be back home," Heidi said of her quickie trip to the Big Apple. "I take the first flight at 7:30!"
But as long as she's emceeing the sexy CBS special, there is one thing Heidi's really looking forward to...