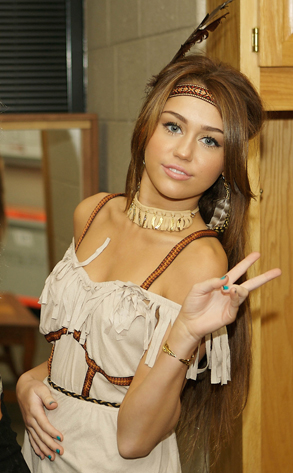 Albert Michael/startraksphoto.com
Dear Ted:
Who does Miley Cyrus think she is these days? First, claiming she's never heard a Jay-Z song and that she doesn't listen to pop music? And now, I've read reports that she is dissing the Twilight series. Based on the quotes it seems like she is going out of her way to alienate her own fan base. What's her deal, and will her fans continue to be loyal if she keeps it up?
—C
Dear Mouthy Miley:
Please, this letter is exactly what she wants! Since not everyone is focusing on all Miley all the time, she needs to stir up some trouble. Leave those kinda comments to Megan Fox; Miles, she does it way better.
Dear Ted:
I was just looking through People's Sexiest Man issue. How many of the drool-worthy guys pictured in that issue are something other than hetero? Adam Lambert is one, so two or three? Four? More than five? Or would it be easier and less litigious for me to ask you which ones are straight as an arrow?
—Sebastiadams
Dear Yummy Edition:
People's (Out) Gayest Men Alive just wouldn't really sell, now would it?
Dear Ted:
What's the deal with Peter Facinelli and Kellan Lutz? Are they just friends or do they have some hidden secrets? Any goss to share on them?
—Kym