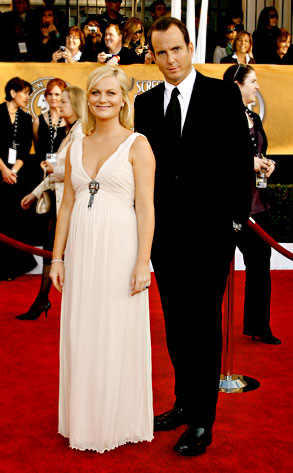 Jeff Vespa/Getty Images
Gob Bluth is coming to Pawnee!
NBC has just confirmed to us that Amy Poehler's husband, the also hilarious Will Arnett, is coming to Parks and Recreation this season.
He'll come on board for one episode that will air in January. (Most likely Jan. 14, according to NBC, but no firm date has been set.)
This news comes after our report yesterday that Amy hinted Will might appear on her show. "I hope so," she told fans at a recent Paley Festival event for P-Rex. "I think you will."
So what is Will playing? Why is this the best TV news we've heard in a while? And what other guest star is coming on board?