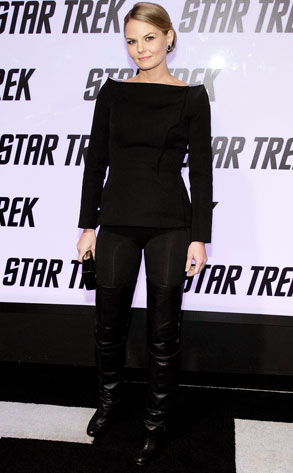 Noel Vasquez/Getty Images
Fans who tuned in to tonight's episode of House saw Jennifer Morrison's Allison Cameron walk out on both her man (Jesse Spencer's Robert Chase) and her job at Princeton-Plainsboro Hospital. So Cameron's gone now, and gone for good, right? Well...maybe.
Confusion continues to reign about the future of Cameron on House, and when we caught up with Jennifer Morrison tonight at the Star Trek DVD/Blu-ray premiere party, we got the feeling that Morrison herself was pretty unclear on whether or not she'd be back.
She's got her head held high, though, and here's what she actually said tonight on the red carpet at the beautiful Griffith Observatory in Los Angeles: