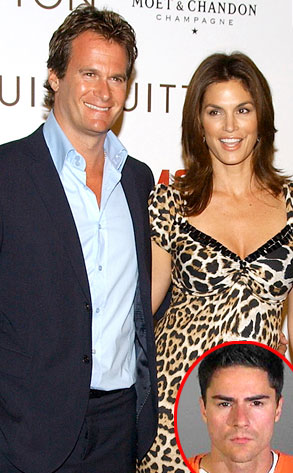 Jean Paul Aussenard/Getty images; FBI
Cindy Crawford's nanny was apparently mixing it up with the wrong kind of guy.
Court documents show that Edis Kayalar, who's accused of trying to extort more than $100,000 from Crawford and her husband, has a sordid past that includes allegations of rape and abuse from his ex-wife and another girlfriend.
Kayalar's ex, Jaclyn Marie Freckmann, obtained a restraining order against him last year after accusing him of raping and beating her in February 2008 when she asked him to move out after barely three months of marriage, according to the filing obtained by E! News.
The morning after she kicked him out, she says, he broke into the house, saying he didn't love her and had only married her for citizenship.
"I wouldn't speak to him so he punched, choked, restrained me, and then he continued to beat me and then rape me," Freckmann stated.
And yesterday he was only an alleged extortionist.