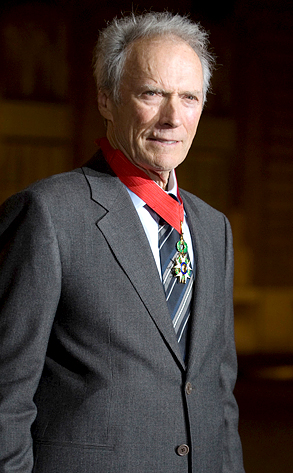 REUTERS/Gonzalo Fuentes
Clint Eastwood always could command an audience. Now he has the title to prove it.
This morning, French President Nicolas Sarkozy not only welcomed the Oscar winner into the French Legion of Honor, but elevated him to a ranking normally out of bounds for foreigners—that of commander.
The honor is one of the nation's highest and is reserved for those who have made great cultural contributions to the country, a point not lost on Eastwood, who referred to France as his "second home" and to Sarkozy, jokingly, as "my president."
"This is a wonderful honor," he said. "It is just a great pleasure for me. I really love France. I love movies, and I love the appreciation that the French people have for movies."
The 79-year-old doesn't plan on wasting any time in seeing how much leeway his hard-earned credential can give him.
"As a commander of the arts and letters, I think I will go out on the streets of France today and throw my weight around," he said.
Clearly, he feels lucky. Vive la punk!