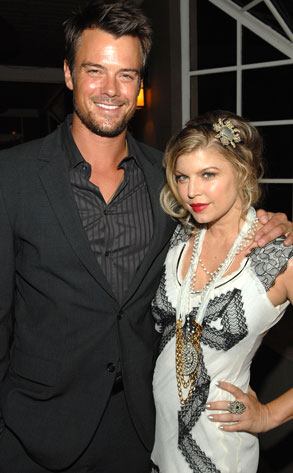 John Shearer/Getty Images
Today is all about the newsmakers who won't go away: Carrie Prejean, Balloon Brood, the Burglary Bunch, Twitter hackers and, of course, Jon Gosselin.
Now it's the stripper who claims to have slept with Josh Duhamel. Despite his continuous denials, Nicole Forrester is still talking about their alleged rendezvous. This time, she's using some of her remaining 15 minutes apologizing to the hottie's supposedly scorned wife, Fergie.
"I thought, 'Nobody's gonna find out. It's not gonna hurt anybody,' " Forrester tells Extra. "I'm sorry. I'm sorry that I didn't think of it at the time like I think of it now."
Her sincerity becomes questionable when she insists she's not a homewrecker.
"She's standing by her man, so obviously I'm not wrecking the home too bad, huh?" she says.
Despite her kids calling her "disgusting" and many betting against her, Forrester can't stop talking about her time with the former Transformers star. When the story first broke last week, the stripper claimed she and the actor had a "really, really good time." Now she's singin' a different tune.
"As far as the best sex? No, I don't think that was it," she says.
She also claims Duhamel is still sending her text messages—how's that for an apology?