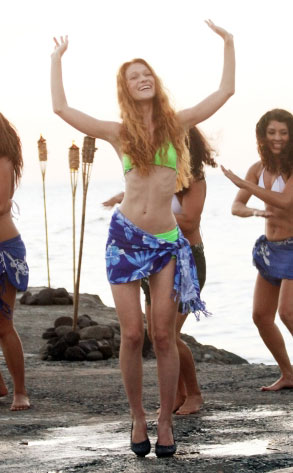 Ryan Goble/The CW
Oops. Did we speak to soon? The identity of the newest Top Model won't be announced publicly until next week's finale, but based on what we've learned from our eliminee interrogations today, we have all but certified that Nicole will be victorious.
Ever since the premiere of this season of America's Next Top Model, every sign has pointed to a Nicole victory—and when we spoke to eliminated model Jennifer this morning, she tacitly confirmed that Bloody Eyeball will be the show's 13th winner.
Read on to find out what Jen and fellow eliminee Erin dished about the odds-on favorite...