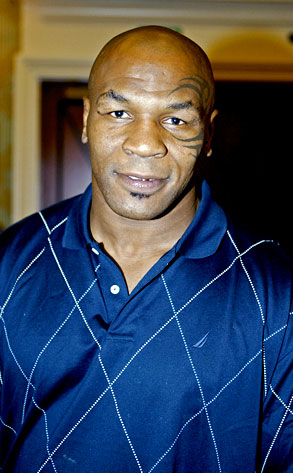 Mary Ann Owen/ZUMAPress.com
Mike Tyson. Now there is someone you want to piss off.
The former boxing champ was arrested Wednesday afternoon at Los Angeles International Airport after allegedly punching a paparazzo who was trailing him from terminal to terminal and, at one point, followed him into a bathroom.
Both men ended up in custody, however, after Tyson told police that the shutterbug had laid hands on him first to provoke him.
Always a good idea.