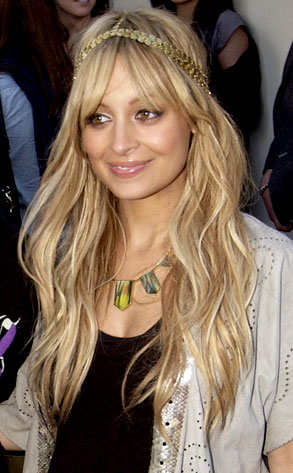 Mike Guastella/Getty Images
Nicole Richie was too sick to attend her own party, but the House of Harlow launch at Bebe in Beverly Hills went on without her.
The fashionista has some kind of flu but was feeling well enough to update her Twitter about how she ordered takeout tonight. Hope the delivery man doesn't catch her bug!
Across town at the Shine on Sierra Leone party at Playhouse, Lindsay Lohan and Lamar Odom were on the tip sheet, but an hour into the party there were still no celebs. So if the stars weren't going to be there, then neither was I.
Over at the Puma bash on Wilshire, Jessica Stroup was walking through the back parking lot by herself. Edward Norton made a low-key entrance with a guy and a girl. Word is he tried getting his Fight Club costar Brad Pitt to attend, but no such luck. Hey, if we had Angie at home, it'd be hard to make us leave the house, too.
Plus, this party has Porta-Potties for celebs and plebes alike. Thumbs down.
Next up for me and the party posse: Maxim's party at Voyeur hosted by Kristen Bell. See you there—or check back tomorrow to find out what happened.