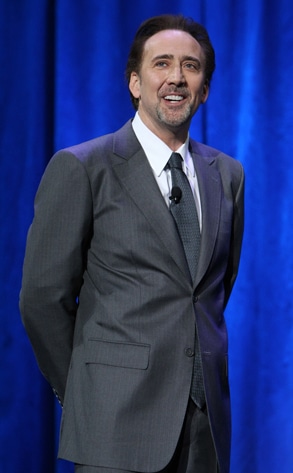 Eric Charbonneau/Getty Images
We'll cut right to the chase: Nicolas Cage was once stalked by a mime. Yes, that kind of mime. And yeah, that sounded about right to us, too.
While other terrorized celebrities follow the tried-and-true formula of being menaced by the more traditional knife- and duct tape-wielding crazies, leave it to Cage to break from the mainstream, even when it comes to unwanted pursuers.
"I guess it would fall into the stalker category more or less," the financially ruined actor told Parade of his nearly 10-year-old encounter.
"I was being stalked by a mime—silent, but maybe deadly. Somehow, this mime would appear on the set of Bringing Out the Dead and start doing strange things."
Stranger, presumably, than walking headfirst into invisible gale-force winds, unpeeling transparent bananas or attempting to make his way out of an imaginary box.
"I have no idea how it got past security. Finally, the producers took some action and I haven't seen the mime since. But it was definitely unsettling."
It's probably safe to assume the mime would have no comment on the incident. Or, you know, any incident.
________
Granted it's a sliding scale, but Cage would probably prefer this type of headline to the sort he's been generating lately.