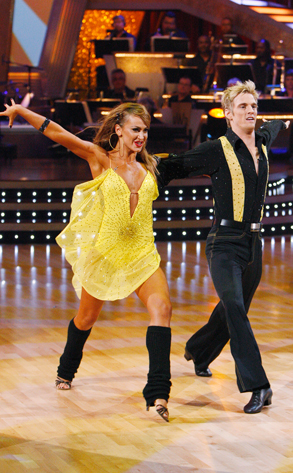 ABC/Adam Larkey
He's a sensitive soul.
That's what we can tell you after meeting up with Aaron Carter backstage at Dancing With the Stars last night, after he got the heave-ho.
Truth told, the poor guy was almost inconsolable and choked up during the interview. "Of course it's sad," he told us after the show. "You know how it is. But I'm glad we made it this far."
"It just feels empty now," his partner, Karina Smirnoff, added. "Like we were taken away."
On the flip side, another contestant was bouncing off the walls with excitement that it was Aaron who was going home. Who was it?