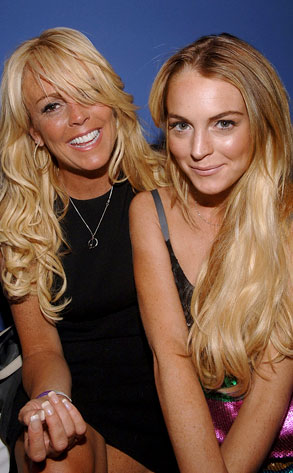 Jamie McCarthey/WireImage.com
Count Dina Lohan among those sickened by this type of behavior.
While Michael Lohan continues his near daily release of embarrassing and hitherto private phone call recordings in a misguided, press-hungry bid to shame his daughter into recovery, Lindsay Lohan's mother is finally speaking out about his despicable tactics.
"The tapes were from a long time ago, and for a father to stoop this low is unforgivable," she tells E! News, before imploring people to consider the source.
"My ex-husband has been in and out of jail for 10 years. My children and I gave him a chance to get to know them again, and he clearly blew that chance!"
We'll say. And while Dina, along with Lindsay and Lindsay's former assistant, are among those threatening legal action against Michael for his leaky ways, she also says that he should never have had the opportunity—or the access—to record phone calls like the one involving Heath Ledger in the first place.