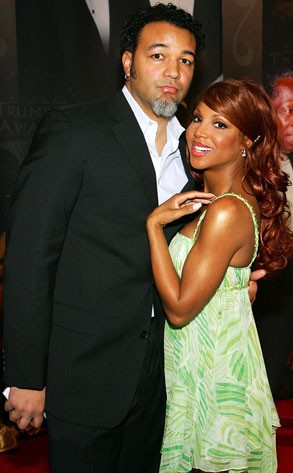 Ethan Miller/Getty Images
Unbreak her heart, maybe. But Toni Braxton's marriage may be beyond repair.
The Grammy-winning R&B diva and Dancing With the Stars alum has split from her husband of eight years, former Mint Condition musician Keri Lewis, Essence.com reports.
No word from the formerly happy couple on the reason behind the split or whether a divorce is imminent, but the timing would suggest it has something to do with Braxton's full-on lip-lock with singer Trey Songz during the taping of the Soul Train Awards—while Lewis was in the audience.
Braxton, 43, and Lewis, 41, met on tour in 1997, married in 2001 and have two sons.