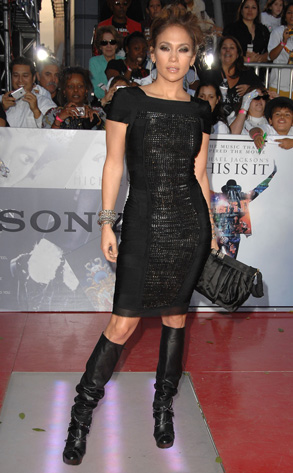 Steve Granitz/Getty Images
UPDATE: The judge today extended the injunction until the next hearing, on Dec. 1, so he could review the materials in question and determine whether Team Lopez can legitimately block the release.
________
Jenny's sexcapades are off the block...for now.
A Los Angeles judge has shut down Jennifer Lopez's publicity-hungry first hubby from releasing a so-called mockumentary featuring footage of the ex-couple's short-lived love life and an exposé of her allegedly cheating ways.
Ojani Noa, who has been trying to milk his role as J.Lo husband No. 1 ever since their marriage crapped out more than a decade ago, has been pitching How I Married Jennifer Lopez: The J.Lo and Ojani Noa Story for a couple of weeks. Lopez filed a $10 million lawsuit on Friday and requested an injunction preventing the release of any footage featuring her.
Los Angeles Superior Court Judge James C. Chalfant has agreed to keep the movie on lockdown until a further hearing Tuesday on whether to make the injunction permanent.
But first, hizzoner might be getting an eyeful...