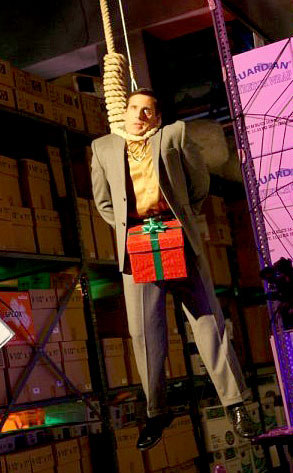 NBC Photo: Justin Lubin
One could say that Michael Scott hangs himself regularly on The Office. But his latest stunt has more people squirming than usual.
The American Foundation for Suicide Prevention was put off by last week's Halloween episode of the Emmy-winning sitcom, in which Steve Carell's character slips a noose around his neck and fakes a hanging to scare a group of young visitors to Dunder-Mifflin's haunted house.
"Kids, just remember, suicide is not the answer. It is the easy way out," Michael reminds them afterward.
Same old delusional Michael, maybe, but a really inappropriate line according to the people whose mission it is to educate about mental illness and prevent others from taking their own lives.