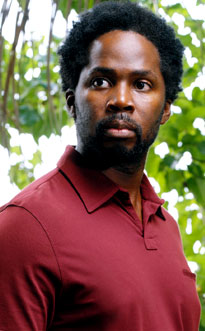 Art Streiber / ABC
Harold Perrineau is The Unusuals' suspect.
Hot on the heels of his terminal exit from Lost, the actor has opted to nevertheless stay in the ABC family, signing on to star in a dramedy set in a New York police station.
According to the Hollywood Reporter, Perrineau plays Det. Leo Banks in the hourlong pilot, a paranoid, ever-agitated officer who refuses to work a day without his Kevlar vest for fear of, well, going the way of Michael Dawson.
Good thing for Perrineau that the only fate worse than death is unemployment.