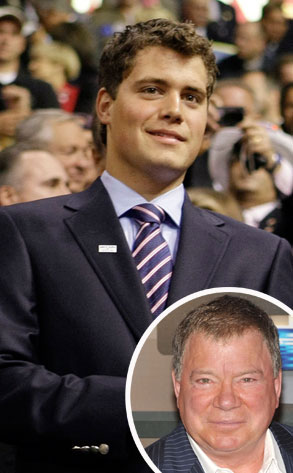 AP Photo/Charles Rex Arbogast; Dr. Billy Ingram/Getty Images
Remember when Levi Johnston twittered about getting some good weed?
Funny—he doesn't.
Despite The Tonight Show and William Shatner's hilarious reinterpretation of the Alaskan's tweets, Bristol Palin's baby daddy claims he has no account on the microblogging site.
"Levi doesn't have a Twitter," his lawyer, Rex Butler, tells E! News. "We thought it was common knowledge by now that there was an imposter Twittering in his name. Obviously, some outlets have chosen to run this anyway. A simple phone call before would have taken care of it."
But the attorney isn't too quick to point a finger at NBC. He'd like to hear back from the website before he bothers taking on a network.