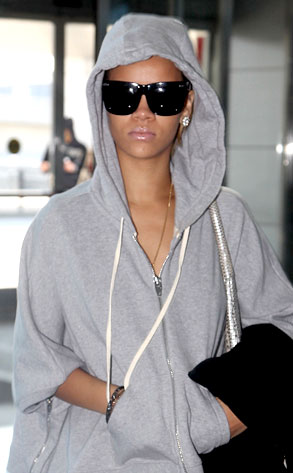 INFphoto.com
Rihanna finally spoke out about domestic violence this week. What took her so long?
—via the Answer B!tch mailbox
She has broken her silence! All over the place! In Glamour! And then tomorrow and Friday on Good Morning America and 20/20! And it only took eight months.
Before we get into it, let me be clear: Nobody deserves what happened to Rihanna. Nobody. But then now, months after her boyfriend beat her to a pulp, for the first time does this very visible role model actually say anything about it.
She tells Glamour: "I want to give as much insight as I can to young women, because I feel like I represent a voice that really isn't heard. Now I can help speak for those women."
Great, but why now, you ask? Maybe because her album is coming out? Because now she wants my money?
Considering how much good can be done by Rihanna speaking up, and how much harm may have been done by her silence, that is not OK. Hear exactly why in my all-new podcast! Hit play below to listen.