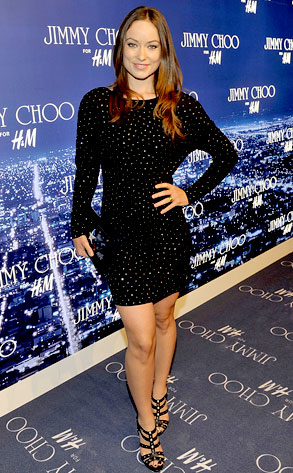 Charley Gallay/Getty Images
Olivia Wilde may be so sexy that she makes Megan Fox "want to strangle a mountain ox," but she hasn't decided on her own girl crush yet.
"There's so many fabulous women!" she said at last night's Jimmy Choo for H&M launch party. "I'll get back to you."
While she wouldn't commit to a crush, the House star did share some scoop about costar Jennifer Morrison's role on the show...