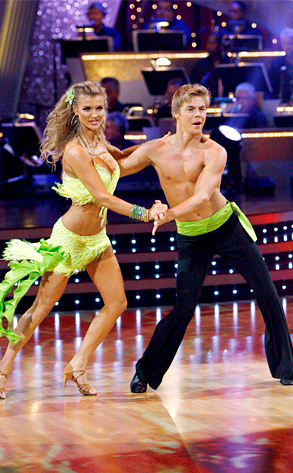 ABC/ADAM LARKEY
It's good to know that Derek Hough can laugh at all those rumors that he's gay.
So much so that he was thisclose to playing a gay character "in a funny little scene" with Courteney Cox on her new hit ABC series Cougar Town. Unfortunately, he couldn't do it because of his Dancing With the Stars schedule.
"It would have been perfect," Hough said. "With all the rumors going around, I thought it would be really funny because it's just not true. But I was like, you know what? If that's what you want to see."
Not so funny, however, was Hough's recent battle with the flu...