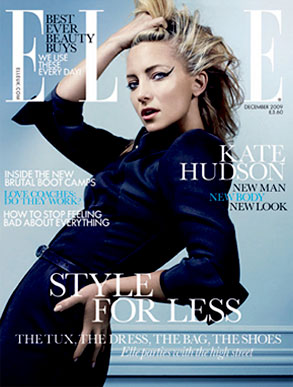 David Slijper for Elle UK
In addition to being the Yankees' most valuable cheerleader, Kate Hudson sometimes makes movies and then promotes them—like doing this cover of Elle UK as part of the push for her upcoming movie musical Nine.
The actress seems to come from the Megan Fox school of thought where men are boys and things like this make sense in her head:
"I sometimes feel like when you're talking to boys, they just hear certain keywords...But if you had a bubble above their head, they'd be thinking about game scores, masturbation and food."
And it just keeps getting better...