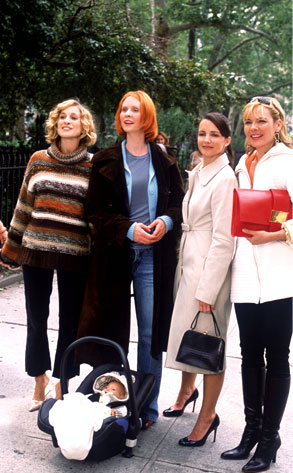 HBO / Craig Blankenhorn
In the end, yes, Sex and the City's largely female fan base was a bad box office thing. For Indiana Jones.
The big-screen outing for Carrie Bradshaw and company knocked the latest Indy adventure from atop the weekend box office standings, with an unprecedented $55.7 million three-day gross, per studio estimates today from Exhibitor Relations Co.
The debut makes Sex and the City the top-opening romantic comedy of all time, bypassing the likes of Hitch ($43.1 million), The Break-Up ($39.2 million) and Knocked Up ($30.7 million).