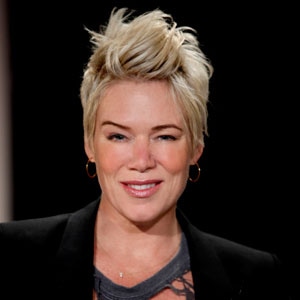 Michael Williams/FOX
• So You Think You Can Dance: Mia Michaels finally did an interview about her sudden departure from SYTYCD, and she says it wasn't because she's got cancer or is going crazy, but rather, "When I was working on the show, I wasn't able to really focus on anything else. Now I'm really focusing on these other projects that I can't pass up. I think that's pretty much the main reason why I left the show." Hmph. On the good side, however, Michaels also revealed, "Right now [I'm] in talks [to do] my own choreography show." Holler!
• Melrose Place: The first promo of Heather Locklear on Melrose Place is out. The 21-second commercial features shots of Locklear stalking through Ella's PR firm intercut with the tagline, "Amanda's back...you better watch yours."
• Lost: Carlton Cuse revealed via a series of Twitter riddles that creepy character actor William Atherton is guest starring on Lost this season.