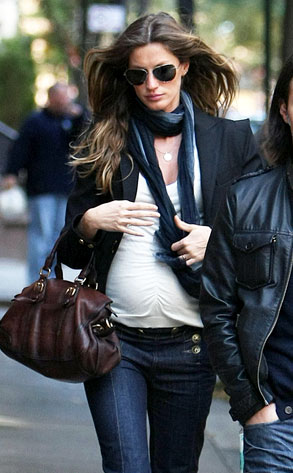 INFphoto.com
Preggers Gisele Bündchen oozed runway hotness by simply walking down the street in Boston—and she still has two months two go before she delivers!
Whoever said pregnant women can't look good and slack off while incubating is totally and incorrigibly wrong.
With her stylish jeans, chic scarf and big peak o' cleavage, Leo's ex (think he's cryin' about now?) looks like she's conquering Paris' best bitch fashion quarters, already.
You know, Heidi's hot pregs, but there's something about Gisele that just makes her look like she's still dressing to kill, real fierce nascent mama stuff, don't you think?