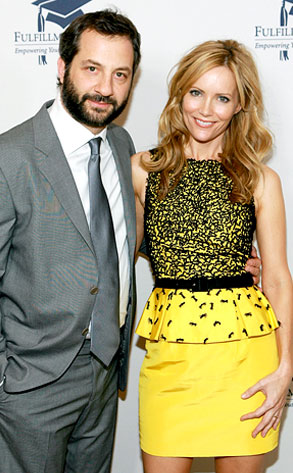 Jesse Grant/Getty Images
While most celeb couples' behavior totally makes us gag, some famous duos are always total class acts. We dished with the King of Bromance Judd Apatow and his wife, Leslie Mann, who were honored at the Stars 2009 Benefit Gala at the Beverly Hills Hotel for their work with the Fulfillment Fund, a nonprofit helping disadvantaged students to finish school.
A talented, do-gooding couple with a great relaysh and supercute kids? Makes us wonder where we've seen that same type before...