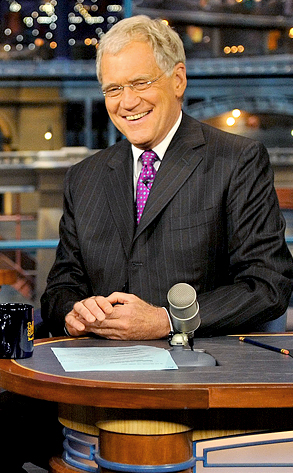 John Paul Filo/CBS
David Letterman might have thought that taking a week off from Late Show duties would at least temporarily decrease the bad publicity. Clearly, he thought wrong.
This time around, he has former scorned employee Nell Scovell to thank for bringing the subject of his indiscretions back under the microscope.
Scovell, one of the few female writers ever to be hired at Letterman HQ (or, for that matter, Jay Leno and Conan O'Brien HQ), is speaking writing out about her time working for the Top 10 boss via a short essay for Vanity Fair that paints her late '80s tenure on his NBC Late Night show as one marred by uncomfortable tension, hostile environments and sexual favoritism.
Scovell starts weaving her tale exactly where people want her to: in the gutter.