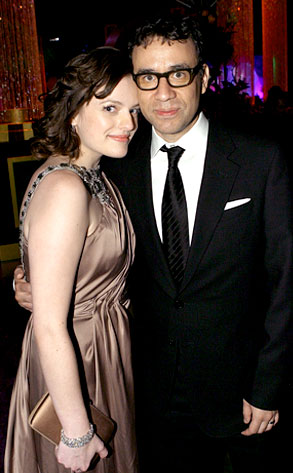 Mathew Imaging/Getty Images
Peggy Sue Olson got married!
After a 10-month engagement, Mad Men star Elisabeth Moss and Saturday Night Live funnyman Fred Armisen tied the knot in New York yesterday—the one-year anniversary of Jon Hamm's SNL hosting stint, a date that also happened to be the very first meeting of the newlyweds.
Moss' rep confirmed to E! News that the duo swapped vows at The Foundry in Long Island City yesterday. Moss modeled a Claire Pettibone gown in a ceremony attended by family and friends.
No word on whether those friends included Don Draper himself or any SNL cohorts; considering the couple's well-guarded privacy, we may never know.
Which means we'll just have to assume Armisen promised his Scientologist bride a pan, a comb and perhaps a cat.
In fact, we can thank a rather surprising source that their nuptials went public...