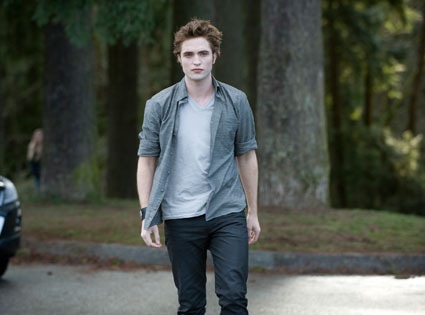 Summit Entertainment
News flash: USA Weekend has some new quotes direct from the mouth of Robert Pattinson! (Seems like there's so much time between the real and the fake things that we should all cherish these few precious words uttered by the great sparkle vampire.)
Mr. Rob Pattz tells the publication that he has given up the fight to separate himself from his character Edward Cullen.
"Right at the beginning, everyone just called me Edward. I don't really mind either way. There's something about that character that, for some reason, has sparked an interest in massive degrees in so many different people. If you want to compete with your own character, you have to really fight. I don't know if I could be bothered to fight. I just let it go by."
Isn't he just so laid-back and dreamy and amazing and hot and the best?!
________
Wait, what about Kristen Stewart?! Get all your Robsten dramz right here.