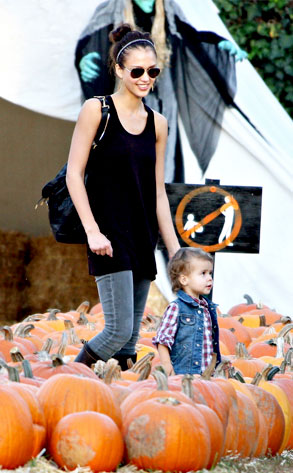 RIV/Fame Pictures
When you've already got your Halloween costume ready to go, what else is a girl to do? Get a pumpkin, of course!
Which is just what little Honor did on Thursday as she hit up a Hollywood patch in search of a glorious gourd—well, with a little help from her mommy, Jessica Alba.
While we're not really sure what size pumpkin Honor ended up with, seeing how she had her sleeves rolled up and all, you can definitely tell the kid meant business and probably didn't settle for anything too tiny.