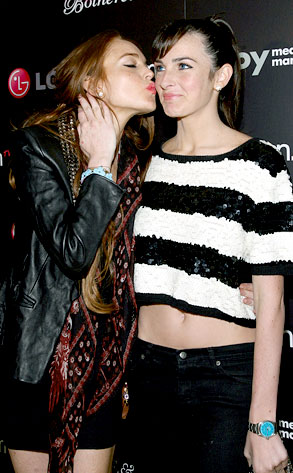 Valerie Macon/Getty Images
We've been seeing Lindsay Lohan drag her 15-year-old sister, Ali, around to various late-night events, and yeah, we do think it's a little strange and probably not a good idea.
Well, turns out we're wrong. According to Lindsay, Ali can handle it.
"She's tougher than I am," Linds told Life & Style. "She has a good head on her shoulders. Maybe it was different for me because I didn't know what to expect and it just happened really fast. I didn't have a big sister."
It's too bad there was no one there to give Lindsay lessons on how to party responsibly, pass along awesome hand-me-downs or share practical skin care tips, otherwise things might have been a lot different. As such, Ali's going to be a much better partyer.
Already, Ali's got one thing going for her because she knows when to call it a night and do her homework...