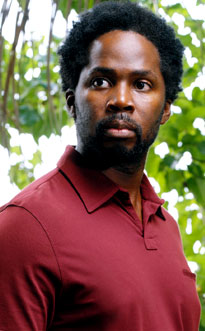 Art Streiber / ABC
Harold Perrineau has another girl in his life.
The Lost star and wife Brittany Robinson welcomed their second daughter, Wynter Aria, May 7 in Los Angeles, E! News confirmed Friday.
Wynter joins sister Aurora Robinson in the Perrineau household.
"Mom and baby are doing fine, along with dad and big sister," a rep for the couple said in a statement.
A source says that Wynter arrived earlier than expected and Perrineau, who was in Hawaii filming the reliably mystifying fourth-season finale of Lost, which aired last night, had to hightail it back to L.A. to make it in time for the birth.