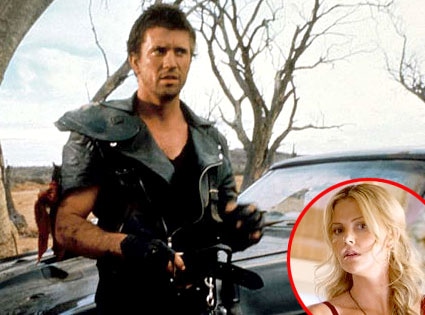 Mad Max Films; Columbia Pictures
Charlize Theron is ready to go beyond Thunderdome. Mel Gibson, not so much.
Multiple sources tell E! News that the Oscar-winning babe is director George Miller's pick to play the lead female role in the upcoming, Mel-less Mad Max 4.
When he announced that he would begin work on the sequel back in 2007, Miller admitted Gibson was too old for the antihero role of "Mad" Max Rockatansky, and said, "I don't think he would be interested in being involved at all."
Instead, Miller is looking at little-known Brit Tom Hardy, whose credits include Black Hawk Down and Band of Brothers, to play opposite Theron.
However, the Mad Max revamp is a long way from fruition, and Miller is being very secretive about the roles and plot. Actors auditioning for the film have only been given a letter for their character's name. The studio has yet to sign off on Miller's choices, and no formal offers have been made.
A leather-clad Charlize kicking butt in the Outback? You'd think that's a no-brainer.
________
Find out who's playing what in E! Online's Casting Couch photo gallery.