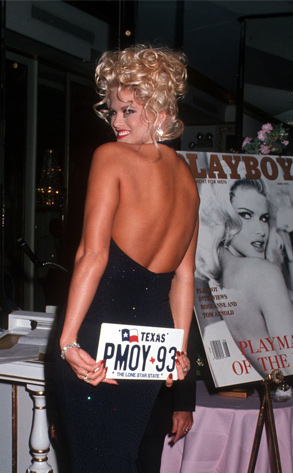 Ron Galella Ltd/WireImage.com
We were happy to hear yesterday from Larry Birkhead that Dannielynn is now a healthy and happy 3-year-old.
Considering all the pills Anna Nicole Smith was popping while pregnant, it's a minor miracle.
At least that's how a psychaitrist who treated Smith told it today on the stand, in the hearing to determine whether Smith sidekick Howard K. Stern and two of her physicians will go to trial for enabling the former Playmate's substance abuse that led to her 2007 death.
For a second day, Dr. Natalie Maulin testified that she attempted to wean an addled, pregnant Smith off prescription painkillers, only to be rebuffed by the onetime E! star.