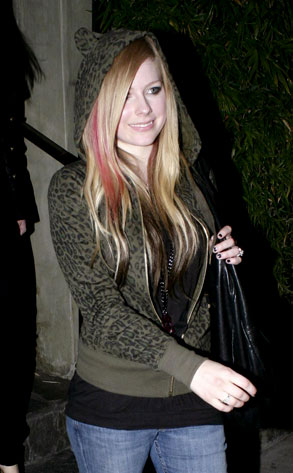 David Tonnessen, PacificCoastNews.com
Perhaps this is the best damn thing to make divorce feel less complicated.
A week after filing papers to dissolve her marriage to Sum 41 hubby Deryck Whibley, Avril Lavigne is keeping herself occupied by spending time with several girlfriends, including one who has actually moved into the singer's home to help her get over the breakup.
"They've been having sleepovers and doing girlie stuff like watching movies, baking cupcakes and having girl talk," a source tells E! News. "She's in the process of healing."
And while reports have circulated that Avril is back on the dating scene, her rep has yet to respond to E!'s request for a comment.
Although, from the looks of things, it's probably safe to say there isn't a Sk8er Boi, or any boys, at this time.
—Reporting by Whitney English and Juli Deveau