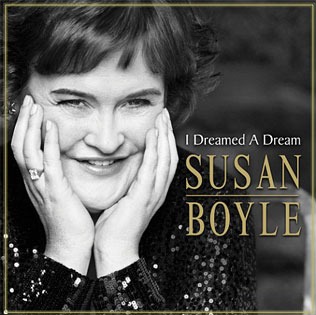 If you thought the track list on Susan Boyle's hugely anticipated debut album was sexy, get a load of the album cover!
The Scottish songbird's I Dreamed a Dream features a seriously glammed-up SuBo holding her chin in her hands and wearing a sequined top. Her hair is finely coiffed, brows cleanly arched and makeup done to perfection.
In fact, if the flawless look seems familiar, that's because it is. The image was taken by Hugh Stewart during that jaw-dropping makeover spread for Harper's Bazaar's September issue.
The album by the Britain's Got Talent runner-up—which features covers of songs by Madonna, the Rolling Stones and the Monkees—has already blown the roof off the album charts, topping Amazon.com's best-seller list months before its Nov. 24 release.
________
Speaking of looks, have you seen what's going on in Big Pic today?!