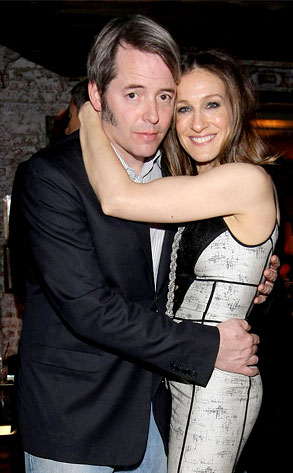 Michael Loccisano/Getty Images for Tribeca Film Festival
Forget Sex and the City. This Sarah Jessica Parker sequel is playing in the boonies.
A trial date has been set for two Ohio police chiefs accused of orchestrating a break-in at the home of the surrogate for the actress and hubby Matthew Broderick shortly before she gave birth in June to the couple's twin girls.
First up, Martins Ferry Chief Barry Carpenter will face a jury beginning Nov. 16. Bridgeport Chief Chad Dojack goes on trial Jan. 12. Both cases will be held at the Belmont County Common Pleas Court.
The duo is facing a handful of felony counts for allegedly breaking into the residence along with Bruce Callarik, the son of Bridgeport's mayor, to collect dirt on Parker, Broderick and the surrogate, and sell it to the tabloids.
If convicted on all charges, Carpenter could face up to 21 years in the slammer, and Dojack up to 14. No word on Callarik's trial, but he's also facing a charge of complicity to receiving stolen property. All three men have pleaded not guilty.