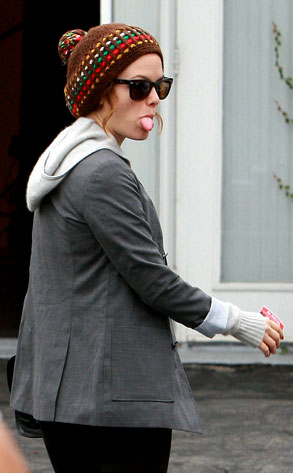 AUZ/bauergriffinonline.com
What could possibly have caused the former O.C. starlet to flash us her tongue on the way to a photo shoot at L.A.'s Miauhaus Studios?
Is she just as P.O.'d over the balloon boy hoax as we are? Or is it a reaction to the casting of her BF Hayden Christensen in Jumper 2? (Stay put this time.)
Either way, the gesture's got us feeling like silly little kids. Real nice beanie, Rach. Nyah, nyah!