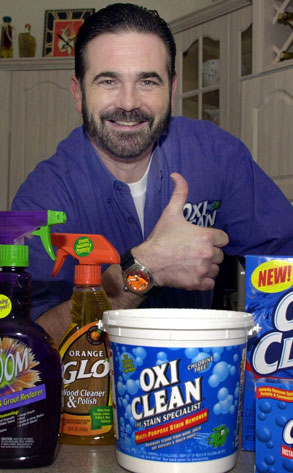 AP Photo
Drugs are bad. But not that bad, at least not for Billy Mays.
Despite an initial autopsy report indicating that cocaine played a significant role in the super-pitchman's unexpected death last June, an independent evaluation—carried out by a doctor hired by the Mays family—now claims that while the nose candy may have been present in Mays' system, it had absolutely nothing to do with his premature demise.
Dr. William Manion issued a six-page report on his findings contradicting Florida's Hillsborough County medical examiner, who said that Mays died of heart disease and that his cocaine use was a contributing factor.
According to Manion, the county coroner was only partly right.
"It is my opinion to a reasonable degree of medical certainty that cocaine was not a significant contributing factor to the death of the late William Darrel Mays," he said, going on to say that Mays' nasal passages had neither deteriorated nor shown any damage typical of a chronic cocaine user, and that nothing in his "medical, social or professional history" suggested such behavior.
Of course, it's of note that Manion did not actually conduct an autopsy of his own and admittedly has yet to even physically examine the body. His findings, instead, were based on a review of the report issued by the medical examiner's office.
Which, apparently, is good enough for the Mays family.