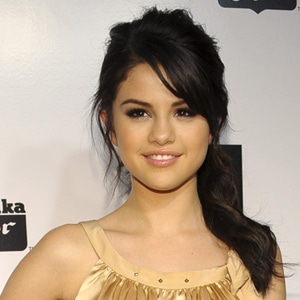 Stefanie Keenan/Getty Images
Does Selena Gomez ever sleep?
According to Women's Wear Daily, the Disney star and pop singer is collaborating with a creative team to design Dream Out Loud by Selena Gomez. The line consists of "pretty, feminine and bohemian" clothes and accessories (made of eco-friendly and organic materials, natch) that are similar to the starlet's own aesthetic.
These days when a celebrity announces a fashion venture, we're usually like, "Whatever—join the club, everybody's got one."
But the 17-year-old actress is one of the best-dressed junior fashionistas in Hollywood, and she seems like a genuinely nice young lady, so we're kind of excited to see what she has to offer.
What about you? Would you buy what Selena's selling? Weigh in below!