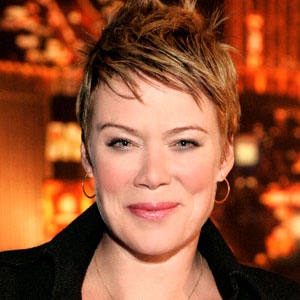 Kelsey McNeal/FOX
Update, 2:47 p.m.:
It's all true, dammit.
So You Think You Can Dance executive producer Nigel Lythgoe just released a statement about choreographer Mia Michaels' Twitter-telegraphed exit: "We are thrilled to have given a talent such as Mia Michaels a platform to create Emmy Award-winning choreography. During the auditions this season she has helped choose the best, most diverse top 20 we have ever had. She knows that she is always welcome to return later this season or next. She's chosen to move on to new challenges and we will continue to support her and wish her all the best."
OK, so now that this is real (argh!), we have to start wondering: Why is she really leaving?
Many of you seem to think this has something to do with the elevation of Adam Shankman as a permanent judge. Could that be it, or might there be something else afoot? Why do you think Mia's leaving us?
Post your take in the comments...
Update, 10:13 a.m.: Sad news, Mia fans. Ms. Michaels posted a followup message on her Facebook that seems to confirm her departure from So You Think You Can Dance: "It's been an amazing five years on SYTYCD. I thank them for all the great memories and movement I have been able to create for the world. Today was my official resignation of the U.S. show and look forward to what's ahead for me." Still no word from Fox or executive producer Nigel Lythgoe about what's going on...
This better be a mistake or a misunderstanding or some kind of free-form poetry from Mia Michaels.
Because it seems like Mia just posted a three-part message on her Twitter where she said goodbye to So You Think You Can Dance after five years, and a world that has SYTYCD sans Mia Michaels is not a world we want to live in.
So what exactly did the genius contemporary choreographer say?
In her usual all-caps format, Mia tweeted the following:
"I AM OFFICIALLY AN ADORING FAN OF SYTYCD....THANK U FOR 5 WONDERFUL YRS...TO CREATE MOMENTS AND MOVEMENT FOR THE WORLD TO SHARE WITH ME WAS A GIFT...THANKS SYTYCD AND LOOK FORWARD TO WHATS AHEAD FOR ME...LOOKOUT WORLD!!!!!"
Is there an emoticon for "nonplussed"? Because that's what our faces look like right now.
Fox and reps for the show have not responded to request for comment.
Do you think Mia's really leaving, and if so, why? (Why, god, why?!!) And do you have any parting words for Mia if she's truly on her way out?