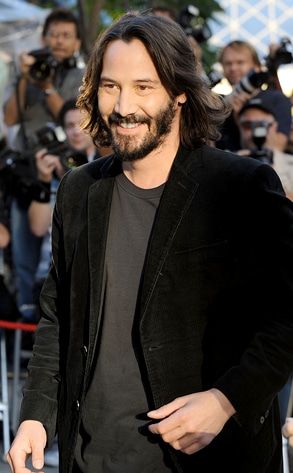 George Pimentel/Getty Images
According to science, Keanu Reeves still has no children to speak of.
At least, so says the DNA test the actor submitted to in order to prove that he did not father at least one of Karen Sala's four adult children.
But apparently, Sala isn't willing to accept scientific certainty without a fight.
"Ms. Sala is challenging the validity of the DNA testing, so the case goes on," Reeves' attorney, Lorne Wolfson, told E! News.
But her client, she added, will not have to take another test.
"If [Sala] wants to challenge it, let her go right ahead," Wolfson said. "But we are confident that the DNA testing was done properly and that the results are sound."
Sala asked for $150,000 in monthly child support payments from Reeves, retroactive to 1988, as well as $3 million in retroactive spousal support.
Reeves maintains that he has never met Sala.