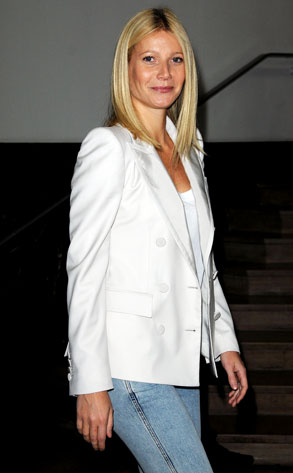 Pascal Le Segretain/Getty Images
Dear Ted:
With all your talk about Brad/Angelina and Ben Affleck/Jennifer Garner, it got me thinking about Gwyneth Paltrow. Since she was in serious relationships with both Brad and Ben, I wondered what went wrong? Is it because she is so difficult, or did Brad have wandering eyes even back then, and was Ben too spineless for her? And what is the state of her union with Chris Martin?
—Annie
Dear Pissed Off Paltrow:
Hmmm, why do you have me suddenly channeling the numbers 6, 6, 6 and Gywnie-poo simultaneously? You're right, something devilish sure is up with her—wonder if Chris Martin will be the next to succumb her witchy ways? I still think Martin's music's pretty good, but there sure are a lotta folks who don't agree. And heaven knows it's not easy being Mr. Paltrow—I hear that from many fronts.
Dear Ted:
What is everybody's problem with Katherine Heigl? She's gorgeous, smart and a very good actress! The rest of her is not our problem.
—Ili
Dear Verbal Diarrhea:
That unstoppable mouth and 'tude of hers is everyone's problem.
Dear Ted:
I'm going to go ahead and say it. I think I know why so many people hate the idea of Rob Pattinson hooking up with Megan Fox last year. They can't believe he could be with "her" and then "settle" for Kristen Stewart. There, I said it. As the mother of a future man, am pissed and saddened that so many people assume men only care about looks in a woman. Megan is pretty, but so is Kristen (like she really needs me to defend her, oh and she didn't need plastic surgery to be so stunning either), and she obviously has something more going on with her other than her looks.
—Bubble