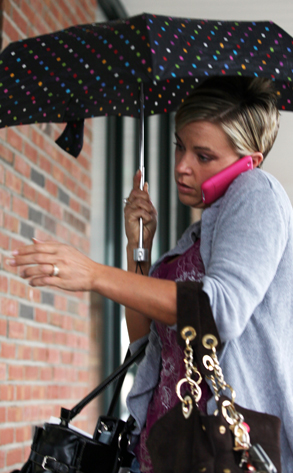 INFphoto.com
What's with the obsession over people who aren't stars, like Kate Gosselin? Is it a recession thing?
—Kaybe, via the Answer B!tch inbox
The fixation on Kate Gosselin's bank balance could be some sort of symptom of hobo times, especially when combined with breathless accounts of—Miley Cyrus! Leaving Twitter! Like, forevvvvvs! And now look—up in the sky, but not really—it's Balloon Boy!
Meanwhile, coverage of more traditionally glamorous stars like Brad Pitt or Beyoncé actually seems to be dwindling.
But does our taste in gossip really reflect our jobless rate? Well, consider this...