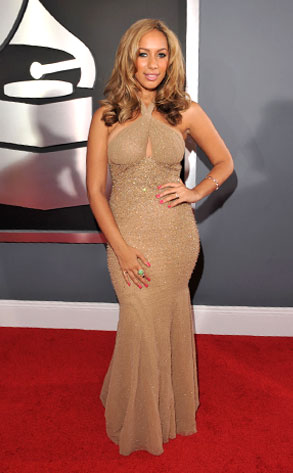 Lester Cohen/Getty Images
UPDATE: For anyone thinking you'd have to be crazy to want to attack the sweet Leona Lewis, well, you're not far off.
London's Metropolitan Police confirm they have arrested 29-year-old Peter Kowalczyk, the man accused of assaulting Lewis during yesterday's London book signing.
Rather than keeping him in police custody, however, Kowalczyk has been "sectioned" by British authorities—that is, involuntarily admitted to a psychiatric ward—until Oct. 25.
"Thank you so much for your support, it is truly overwhelming," Lewis said in a statement this morning. "Yesterday was a horrible shock and left me extremely hurt and upset.
"I'm very sorry to those I wasn't able to meet at the signing. Thank you again for all of the lovely messages."
________
Who knew book signings could be so dangerous?!
While Pamela Anderson may have known, Leona Lewis certainly didn't.
The "Bleeding Love" singer was 90 minutes into autographing her autobiography, Dreams, at a London bookstore when a man waiting in line lashed out and slapped her in the head.