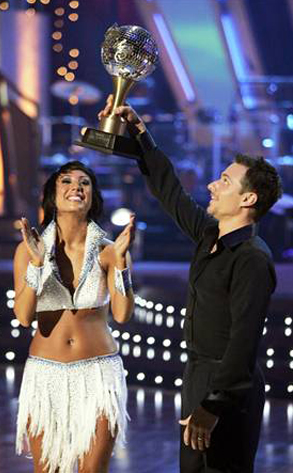 ABC
We thought Shawn Johnson was the only one who had trouble with her Dancing With the Stars disco ball trophy, but we just found out she is not alone.
"I've seen Cheryl Burke's trophy fall apart!" season three champ and football legend Emmitt Smith told us last night at the Free the Slaves Freedom Awards in L.A. "That trophy she got with Drew [Lachey]—I've seen it fall apart!"
And little does Smith know, but the one Burke took home when she helped him win didn't hold up too well either...