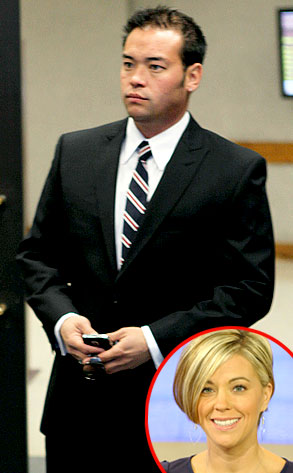 INFdaily.com; Lisa Berg/NBC
Score one for Kate Gosselin.
The blonder half of reality TV's favorite estranged spouses won a major victory during this morning's court showdown on the couple's disputed money matters.
Judge Arthur R. Tilson has ordered Jon Gosselin to return $180,000 of the $235,000 he withdrew from the bank without the missus' permission—a big violation of a previous arbitration ruling.
"Mr. Gosselin must repay this sum on or before Oct. 26," Kate's attorney, Mark Momjian, said in a statement to E! News. "If he fails to do so, he must appear before the court for contempt proceedings.
"The remaining sum of $55,000, which Ms. Gosselin used for household bills and expenses relating to the children, will be subject to further determination by the arbitrator at a later date."
But Kate might also have to cough up some cash...