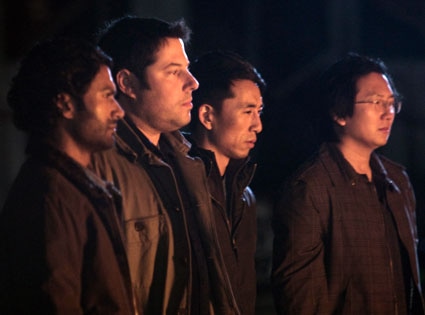 NBC Photo: Trae Patton
Ouch.
This one is going to leave a mark.
Sources over on NBC's Heroes confirm to me that a major death is in the works, and this is not one that will go unnoticed by even the most casual fan.
It is huge.
So who is it?
Well, you know how these things go...We can't come right out and name any names. (Unless someone can hook me up right quick with the Witness Protection Program?)
However, I will tell you that this leading character is a male, and he is not necessarily pictured above. (He might be, he might not be.) And he is one of the original cast.
And you thought Hayden's same-sex kiss was surprising, eh?
Clearly the producers are pulling out all the stops this season in an effort to ramp up storylines and pull out a big watercooler-worthy surprise.
But I have to say that I, for one, will miss this guy. Big-time.
Now here's the fun and torturous part for you: Start guessing below...