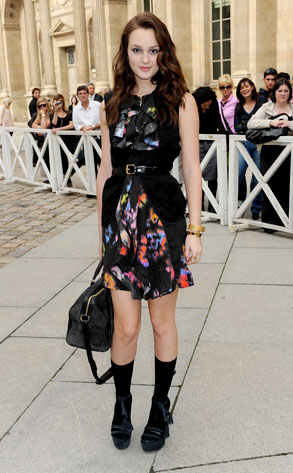 AP Photo/Sipa Press
Well, that shouldn't be too hard for everybody's favorite Gossip Girl gal.
Nevertheless,Leighton Meester is singing about the search for amore in her new tune "Somebody to Love," which debuted Tuesday morning on Ryan Seacrest's KIIS-FM show.
"I really wanted to make something completely different than anything that's on the radio right now," Leighton told Ryan. "I feel like it's really dancey and fun, but still laid-back, relaxed and moody and sexy."
Also featuring Robin Thicke, the track is the first single off Leighton's upcoming album, which she hopes will be out by the end of the year.
So take a listen here and give us your thoughts.
Of course, if "Somebody to Love" has you begging for more Meester music, there's always her Cobra Starship collaboration to keep you in the groove.