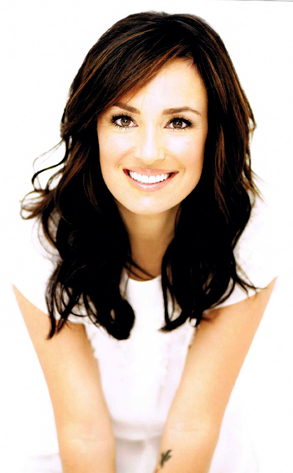 E! Networks
Can't wait to see what E!'s Daily 10 will say about this!
The show's Catt Sadler is getting married.
Sadler has just announced her engagement to Brett Jacobson after a whirlwind courtship. The two met over Memorial Day on a flight back to L.A. after separately attending the Indianapolis 500.
"I knew from the moment we met he was the one," Sadler tells us exclusively. "A chance meeting on an airplane has blossomed into a most precious love. There's no one I'd rather share forever with..."
Sadler joined E! in 2005 after working as the host of the Indiana Lottery's Hoosier Millionaire and as an entertainment reporter in San Francisco. She has two sons, Austin and Arion.
Jacobson is the owner of HER energy drink and a former participant on Bravo's Millionaire Matchmaker.